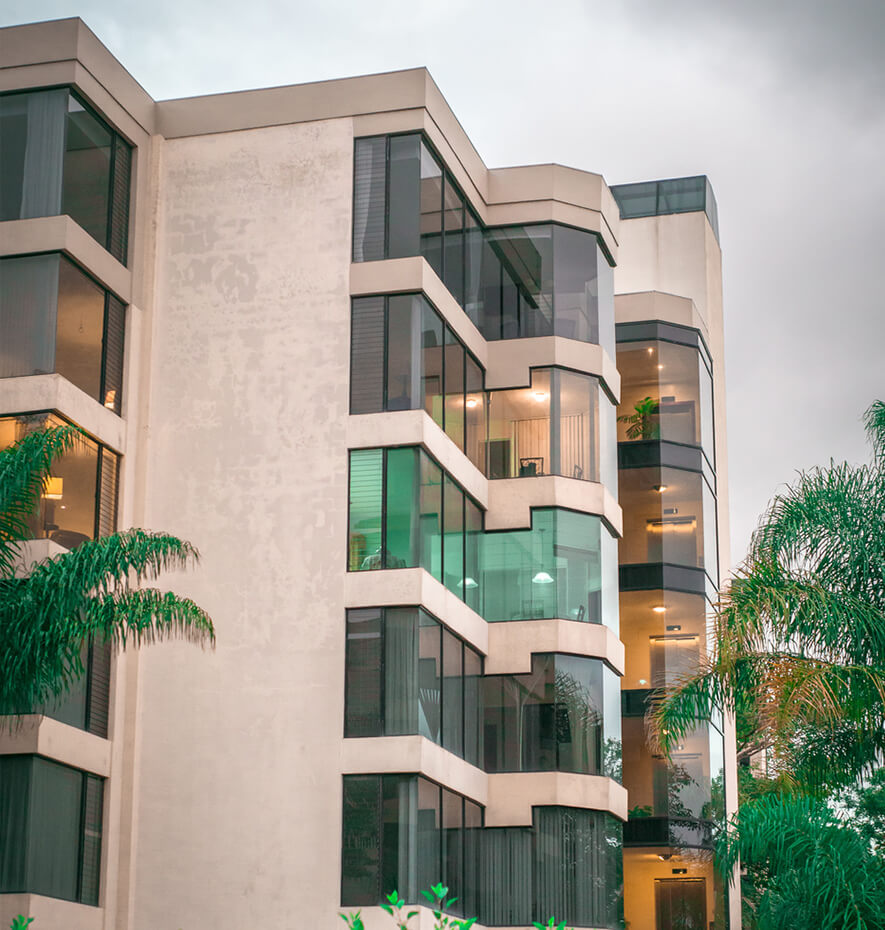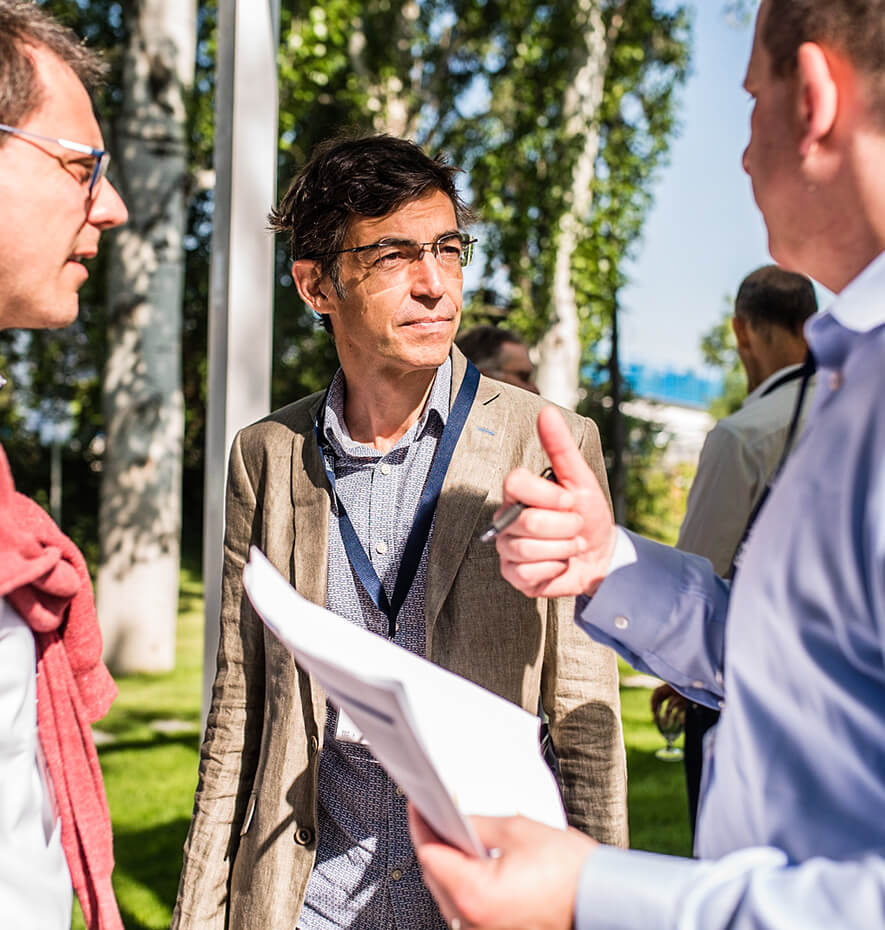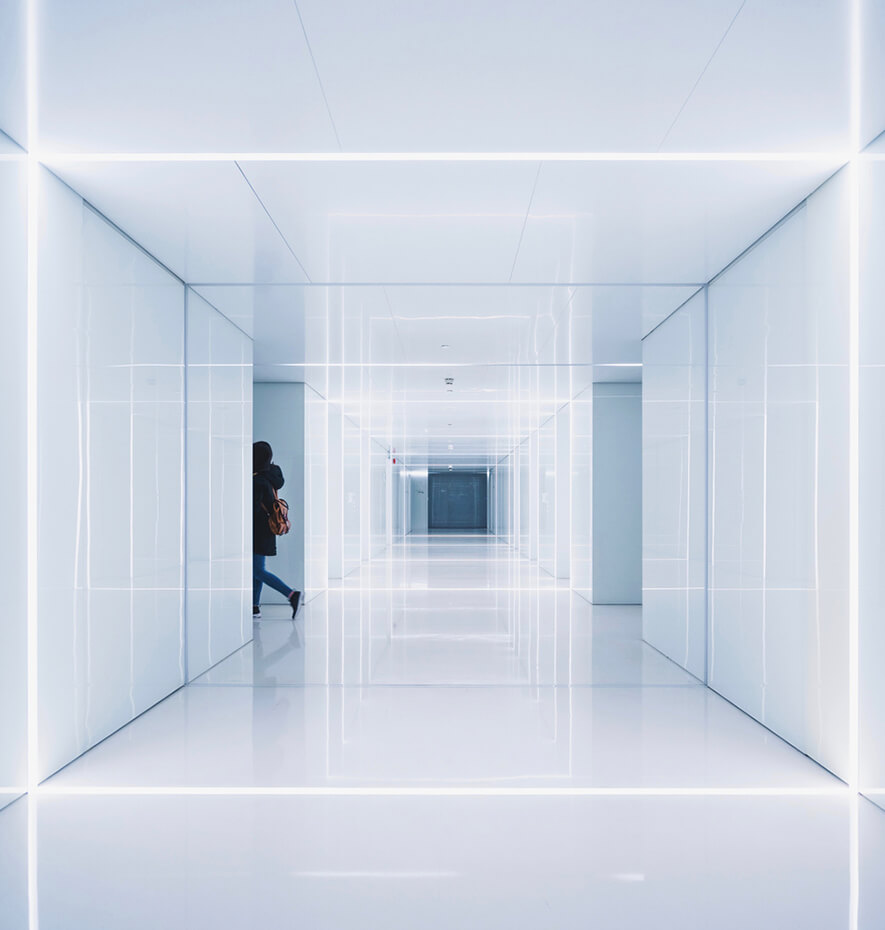 With programs offered in Madrid, Paris and London, arguably some of the most important, beautiful and dynamic real estate cities in Europe, the Institute offers innovative program studies, and serves as a unique and effective forum for fostering academic work in the fields of real estate technology, real estate development, real estate finance, real estate economics and real estate management.
IREFIM is committed to excellence in education through a creative and innovative curriculum. In addition to in-house training, the Institute offers first-class education programs, including the Master of Science in Real Estate, the Certificate in Real Estate Finance and Investments (CREFI), the "hotel real estate investments" track of the Master of Science in Hospitality and Tourism Management, and the Budapest Institute of Banking-ESCP Summer School in Real Estate. The world-renowned faculty and guest expert practitioners combine theory with real-world applicability to prepare students to become leaders in the industry.
IREFIM supports cutting-edge research on core areas as defined by the Institute's Advisory Board. Our group of research fellows is comprised of internationally recognized thought leaders who are contributing to the world's understanding of innovations in real estate technology, securities market analysis, commercial real estate, affordable housing, mortgage debt and default, house price bubbles, urban economics, green sustainable real estate development, and more. Funding research opportunities and visiting scholar grants are available for projects that meet the highest standards of scholarship in the field of real estate.
Message from our Academic Director
Real estate plays an integral role in the economy. It creates places to live and commercial spaces for companies. Asset classes include residential, commercial, industrial, logistics, and hospitality. Real Estate also contributes to the financial industry by providing a permanent source of revenue to investors. Well-known examples of such investments are mortgage-backed securities and REITs.
The ESCP Institute of Real Estate Finance and Management is determined to influence the real estate sector by launching new education programs and engaging in high quality research that brings new perspectives to existing debates and problems. Year 2020 will be a great year in this field for ESCP.
It is my pleasure to let you know that the Government of Monaco has chosen ESCP to start a permanent strategic collaboration to promote sustainability through the "Monaco Real Estate Tech Innovation Programme", an ambitious research plan on new real estate technologies. The official announcement was made by HSH Prince Albert II of Monaco on November 26, 2019. Under the leadership of Frédéric Genta, Country Chief Digital Officer of the Principality of Monaco and alumnus, and myself, the ESCP-Monaco Programme will transform the real estate sector by embracing new technologies. The newfound collaboration will see a number of initiatives introduced, such as the annual international 'Monaco Real Estate Tech Conference'; the publication of a study on the role of technological innovations in real estate; and the introduction of internships and junior international consultancy projects for ESCP graduate students in the Monegasque private real estate market. These initiatives, among others, will bring the real estate sector into a new era of more responsible, sustainable and environmentally friendly practice, and will position Monaco's real estate market at the forefront of innovation.
ESCP also maintains a close collaboration with the private real estate sector. A great example is our joint "Advanced Program in Real Estate" with BNP Paribas Real Estate Spain. This program is under the umbrella of the BNP Paribas Professorship in Real Estate includes roundtables, executive education, internships for our students, and research. Innovative applied learning opportunities like this one are a hallmark of our curriculum and help reinforce the role of ESCP as a world-leader in business education.
In the education front, we recognize that real estate companies often rely on well-trained workers capable of making investment decision in an environment of complexity. To fill this education need, we are launching a new Master of Science in Real Estate starting in September 2020. The master has a duration of 15 months including a 6-month internship and the master thesis. Classes will be delivered at our campuses in Madrid, London and Paris. Field trips, live case studies and other activities will contribute toward the excellence of this program.
In addition, ESCP has also re-structured the Master of Science in Hospitality and Tourism Management by adding a second track on "hotel real estate investments". Students in this track will take specialized courses in our Madrid and London campuses.
Regarding the Certificate in Real Estate Finance and Investments, I am pleased to announce a long-term collaboration with the Budapest Institute of Banking (BIB) in Hungary. This intense one-week executive education program consists of 30 hours on real estate finance and investments, and another 30 hours of seminal lectures by well recognized real estate professionals. The first edition in June 2019 was a success with more than 20 students of different nationalities across Europe.
ESCP complements students' education by providing them with first hand exposure to leaders in the real estate industry. In collaboration with BNP Paribas Real Estate, ESCP organizes a series of round tables and seminars covering topics on residential, office, retail, logistics, property management and project management. In 2019 we had speakers from companies such as SAREB, AEW, Impact Hub, Spaces, Wefox, Grupo Logista, Montepino Logistica, Logicor, Inditex, Rituals, Steelcase, Cabify, and Celetem.
Finally, my most sincere gratitude to the Executive Committee members of the ESCP Real Estate Association for their outstanding work in bringing together a community of students who are passionate about real estate development, smart cities, and urban development and who aim to start their professional careers in the real estate sector. Special thanks to the new leadership team of the association: Claudia Russo (Executive Director, REAS), Oscar LHoste (Co-President, REAS Spain), Antonio Sundas (Co-President, REAS Spain), Marias Luisa Hermana de Rojas (President, REAS Berlin), and Claire-Marie Gadot (ESCP Real Estate Alumni Association, Paris Head Delegate), who are doing a fantastic work organizing guest speaker lectures, field trips from which students can learn the "know-how" of the real estate development business, and network events with industry experts who can ultimately facilitate them internship and job opportunities.